DOWNLOAD THE INFORGRAPHIC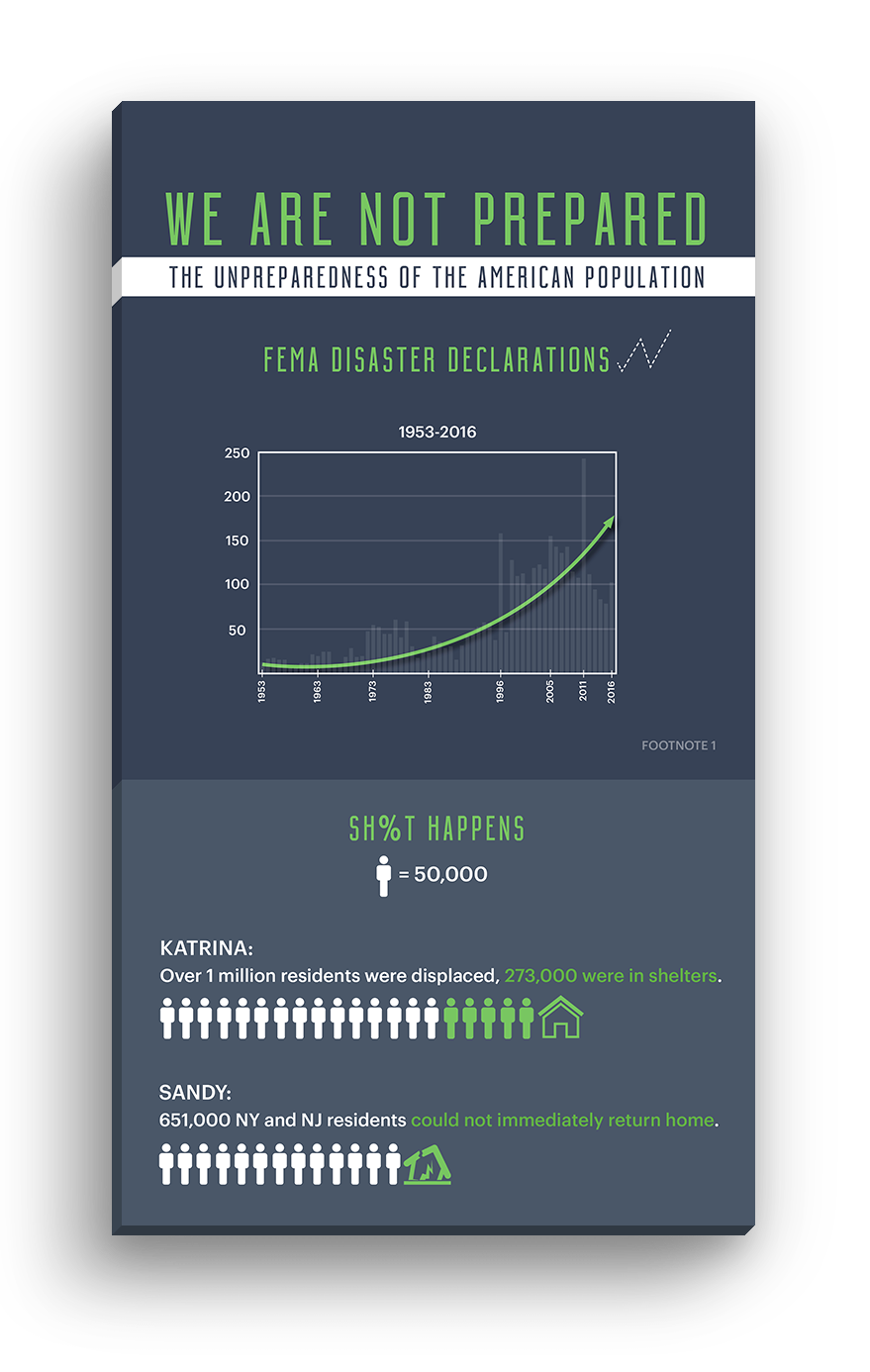 ARE YOU PREPARED?

Over 2 million Americans were ordered to evacuate their homes in 2016.
Two thirds of Americans do not believe their towns and cities are prepared.
Only 34% of the population think they are prepared.
Major emergencies and "hundred year" storms are happening with more and more frequency.